With a focus on serverless technology, Data Army have implemented a number of cloud-based solutions for our clients. Each case study showcases the solution we used to resolve business problems common to all companies managing data at scale.
Resolving Scalability Issues with AWS Serverless
Migration of Oracle matching engine to address scalability issues and reduce ongoing fees using AWS Lambda and Amazon DynamoDB.
Legacy Database Migration from On-Premise to AWS Cloud
Migration of 50 legacy on-premise databases to AWS RDS PostgreSQL to improve resilience and productivity while reducing risk.
A Serverless Web Application with Amazon Cognito and Active Directory
An on-premise back office application re-engineered as a static website accessible via Cognito using AD, in S3 with global caching.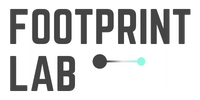 Carbon Footprint Data Made Easy
Assisting FootprintLab to make their data globally available over an application programming interface (API) and build a data platform that can scale in line with their business.
New Case Study coming soon!
New Case Study coming soon!